Highland Landmark
Downers Grove, IL – Tenants only
We are excited to bring the power of the ForwardFit training system to the Highland Landmark office building and its tenants.
We realize that you have other choices when it comes to fitness, and we would like to thank you for taking a look at ForwardFit. We believe we have the best club around, both in our culture and our results. Our culture is based on motivated people that encourage, inspire, love and help each other reach our goals where we might have struggled in the past.
At the end of the day it's the results that matter, and that is what we focus on.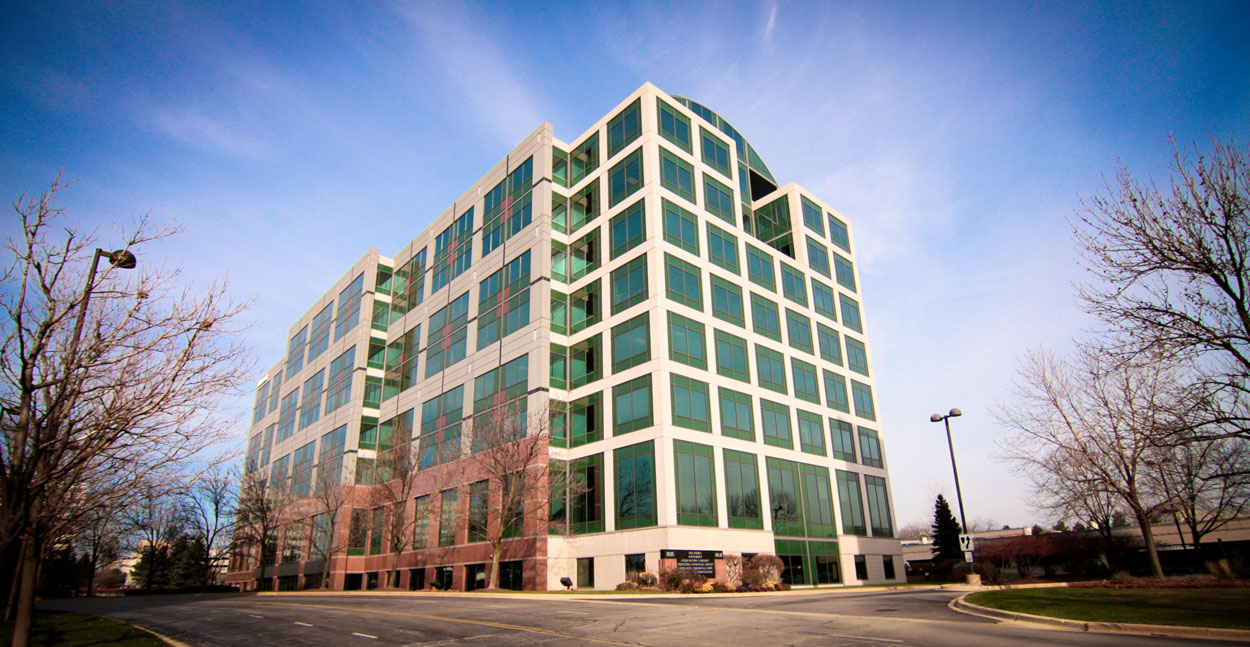 Semi-Private Training
   Share the cost of a trainer with semi-private group training.  Each training package includes body fat testing, measurements, nutrition discussion and assessments.  Train with your personalized workout program that will be sure to get you amazing results.
Training Rates (semi-private):
$35 / Hour or… 10 – sessions – $33 / Hour …….. $330 20 – sessions – $30 / Hour……… $600
---
Personal Training (1 person)
Drop in – $70
10 sessions – $650
20 sessions – $1,200
---
Large Group Class Descriptions
These are some of the classes that may be available to you. Contact us for more information.
High Intensity Interval Training (HIIT)
The ForwardFit HIIT program will push your fitness levels like nothing you have ever done. The workout is designed to jack your heartrate and ramp up your metabolism. High intensity training can produce a caloric burn for up to 36 hours! Our HIIT program will burn anywhere from 500 to 1000 calories in less than an hour. Aside from a great caloric burn you will experience an increase in work capacity, higher degrees of energy throughout the day, greater strength and speed along with improved confidence. If you are looking for a challenge then this is the class for you. Don't worry every class is modifiable so anyone can do it.   Learn more >>
Fitness Boxing Plus
It's illegal to hit people that irritate you so why not release your frustrations on a heavy bag and burn some calories with Fitness Boxing Plus! A high-tempo workout with a focus on boxing. The Plus can include body weight exercises, kettlebells, plyometrics, and plenty of sweat. The music is upbeat, and everyone has fun. You will learn the fundamentals of punching, footwork, and slipping punches while improving muscular endurance and cardiovascular health. If you like your workouts fun, but challenging then you should try Fitness Boxing Plus. This is always a popular class at ForwardFit.   Learn more >>
Vinyasa Flow Yoga
Literally translated as "breath-synchronized movement," Vinyasa Yoga consists of a sequence of fluid-like transitions between sustained postures. The class is designed for yogis that are looking for a physically challenging yoga session consisting of equal doses of movement and strength-building stillness.   Learn more >>   *More classes will be added at no additional charge as long as you are a current paying member. *Class types and schedule will continue to evolve based on the needs of our clients.  We want to hear from you.  If you want more classes and times, we will make it happen based on the volume of people requested. *Prices and classes are subject to change
SPEAR (Strength, Power, Endurance, Aerobic capacity, Resiliency)
ForwardFit's SPEAR training encompasses several different training modalities to address multiple factors that impact overall fitness and body composition. The workouts are designed around compound movements and work all parts of the body in functional ways. There are no treadmills or machines. If you are looking to get stronger, add lean muscle, reduce body fat, and help insulate yourself from injuries then SPEAR is for you. You will love the way your body feels and without a doubt you will enjoy watching your clothes get looser as your body composition changes. If you aren't happy with how you look and feel, stop wishing for change and work for it with SPEAR. Looking to prepare for Spartan or Tough Mudder? SPEAR. Upcoming wedding? SPEAR. Clothes not fitting? SPEAR. Tired of a boring, ineffective workout at Globo Gym? SPEAR. This is the superhero of workouts and will make you faster, stronger, leaner, and healthier!     Learn more >>