Downers Grove, IL – Tenants only
We are excited to bring the power of the ForwardFit training system to the Highland Landmark office building and its tenants.
We realize that you have other choices when it comes to fitness, and we would like to thank you for taking a look at ForwardFit. We believe we have the best club around, both in our culture and our results. Our culture is based on motivated people that encourage, inspire, love and help each other reach our goals where we might have struggled in the past.
At the end of the day it's the results that matter, and that is what we focus on.
Read more and download our welcome kit and membership form.
Large Group Class Descriptions
Fitness Boxing
ForwardFit Boxing is a favorite among clients. Learn how to punch, dodge and fight your way through this workout. You will need a pair of boxing gloves for this class as we hit the heavy bag and focus mitts. Get ready to bring the intensity and knock out your stress.   Learn more >>
Metabolic Circuit Training
Train in a group setting using some of the same tools seen on "The Biggest Loser," such as kettlebells, ropes and more. Participants are burning 500 to over 1,000 calories in each class.   Learn more >>
Hatha Yoga
This class demonstrates a series of fundamental yoga asanas (poses) that will support and encourage the foundation of any student's yoga practice. Positions will be held to achieve proper alignment and build strength and integrity throughout the body. Look forward to learning about the benefits yoga has to offer on both your body and mind.   Learn more >>
Vinyasa Flow Yoga
Literally translated as "breath-synchronized movement," Vinyasa Yoga consists of a sequence of fluid-like transitions between sustained postures. The class is designed for yogis that are looking for a physically challenging yoga session consisting of equal doses of movement and strength-building stillness.   Learn more >>
*More classes will be added at no additional charge as long as you are a current paying member.
*Class types and schedule will continue to evolve based on the needs of our clients.  We want to hear from you.  If you want more classes and times, we will make it happen based on the volume of people requested.
*Prices and classes are subject to change
Class Schedule
Classes last about 45 minutes to an hour.
Monday – 12:00pm – Metabolic Circuit Training
Tuesday – 12:00pm – Vinyasa Flow Yoga
Wednesday – 12:00pm – Fitness Boxing
Thursday – 12:00pm – Hatha Yoga
Friday – 12:00pm – Metabolic Circuit
Large Group Pricing
(6 and above people per class)
Membership: (any class type)
Drop in: …………………………………………. .$20
10 class Punch Card: ………………………..$150 ($15 per class)
Per month membership:
1 class per week: ……………………………..$49 ($12.50 per class)
2 classes per week: …………………………..$89 ($11.13 per class)
Unlimited classes per week: ……………. $129 ($8.06 per class)  *Most popular option and best value. Includes access to Carol Stream location and Highland Landmark location. There are more classes, times and availability at our Carol Stream location
*Any membership option allows the member to pick and choose between any class time, day or type.
*There are no annual contracts; memberships will roll from month to month allowing you to cancel at any time.
*Memberships will be charged by credit card or debit card monthly at the start date.
Registering for Class
Registering for class is easy!  If you have a smart phone you can download the Mindbody Connect app.  Select ForwardFit as your favorite and pick the class you want to attend.  It's as easy as that!  If you don't have a smart phone, you can click this link and register by selecting your class.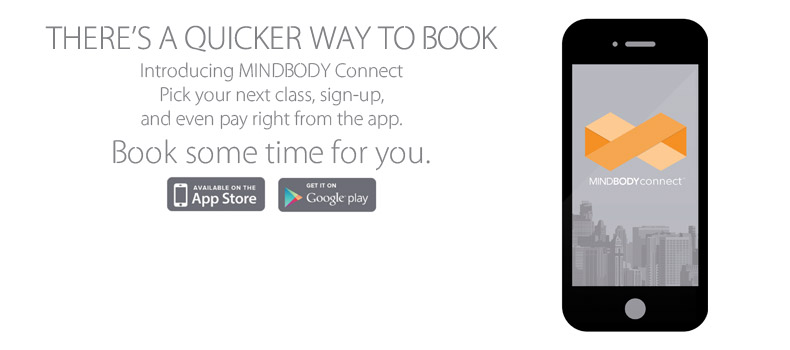 Please use the classes labeled "HL" in order to register for the proper class.
If you have any questions, please ask our trainers to help or call 630-660-7783.
Semi-Private Training
Share the cost of a trainer with semi-private group training.  Each training package includes body fat testing, measurements, nutrition discussion and assessments.  Train with your personalized workout program that will be sure to get you amazing results.
Training Rates (semi-private):
$35 / Hour or…
10 – sessions – $33 / Hour …….. $330
20 – sessions – $30 / Hour……… $600