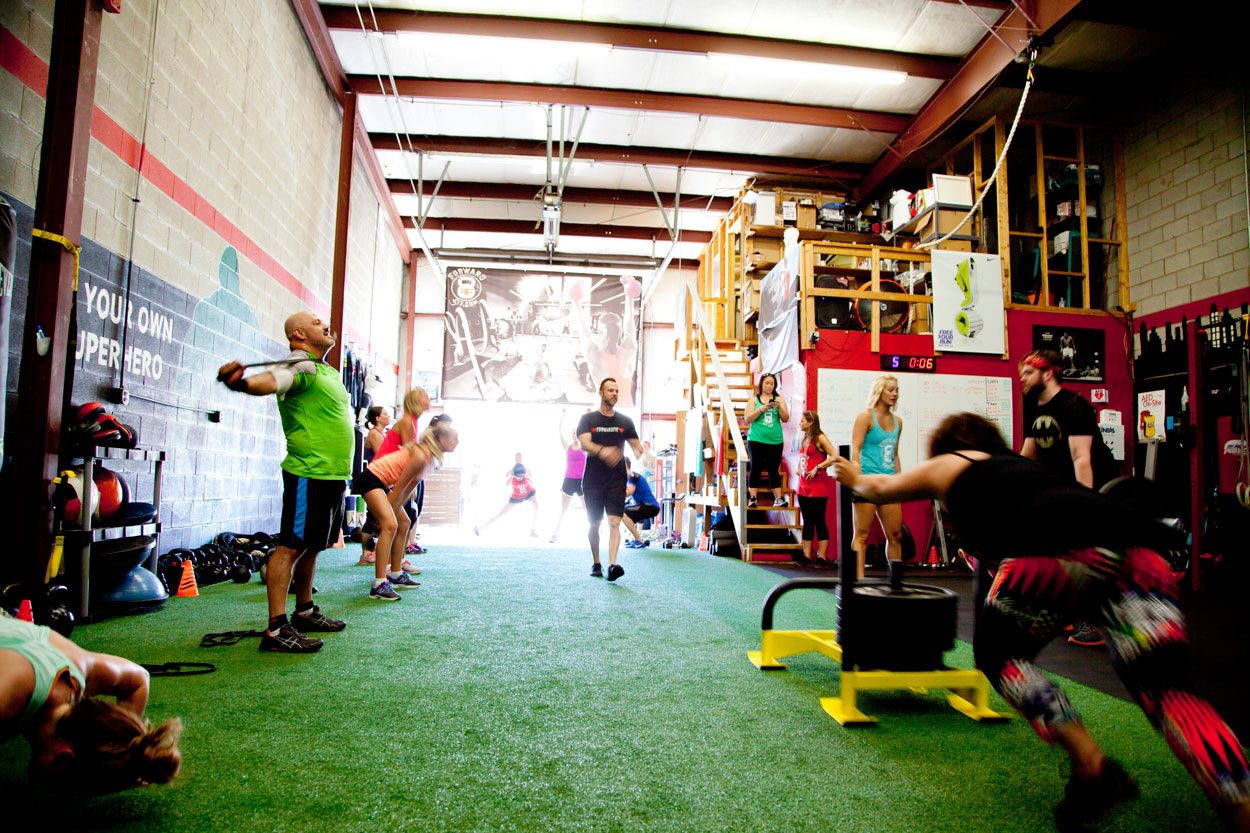 High Intensity Interval Training (HIIT)
formerly Metabolic Circuit Training
The ForwardFit HIIT program will push your fitness levels like nothing you've ever done!
The workout is designed to jack your heart rate and ramp up your metabolism. High intensity interval training can produce a caloric burn for up to 36 hours! Our HIIT program will burn anywhere from 500 to 1000 calories in less than an hour.
Aside from a great caloric burn, you'll experience an increase in work capacity, higher degrees of energy throughout the day, greater strength and speed, along with improved confidence.
If you are looking for a challenge, then this is the class for you.
Here's a look at what one of the HIIT classes looks like:
HIIT classes available at:
---
Ready to get started?
Click the button below to sign up for a class. If you are registering for the Highland Landmark location, please select a class marked HL.