Bill Waltzek
President and Owner of ForwardFit | Certified Personal Trainer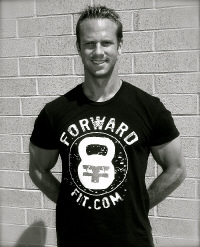 Bill Waltzek has a great passion for fitness and learned at a young age the importance of living a healthy life. He modeled his own personal exercise based on the likes of Arnold Schwarzenegger and the golden age of bodybuilding. After being certified as a personal trainer in 2006, Bill got a job at Xsport Fitness in Downers Grove, Illinois and had worked there for 3 years where he learned about functional training. He continued his education by implementing strategies from such great companies as Athletes Performance, IHP, Art of Strength, Functional Movement Screens and many more.
In 2009 Bill started his own company, Forward Fit, Inc and has been helping clients get in the best shape of their lives ever since.
It takes a lot of discipline and determination to achieve great results and ultimately it is the client's responsibility. But Bill's techniques, charisma and his extensive knowledge and passion makes the workouts fun, challenging, and a bit different each time.
Bill holds a bachelor's degree in Advertising and a minor in Marketing from Bradley University, in Peoria, Illinois.
Bill is certified as a Personal Trainer by the American Council on Exercise, International Youth Conditioning Association Kettlebell, Functional Movement Systems (FMS) certified and CPR and AED certified through American Heart Association.
Bill will help you:
Assess your physical condition and track changes
Set goals
Review a nutritional plan and learn better eating habits
Learn proper strength training technique
Improve endurance
Find motivation
Improve your appearance
Feel better
Improve your health
Gain muscle and lose fat
Tone up
Improve mental alertness
Reach your goals
I look forward to helping you achieve your goals!
-Bill Waltzek
President of ForwardFit | ACE | CPT
Jackie Rowatt
B.S. Exercise Science – Western Illinois University | 
CPR/AED Certified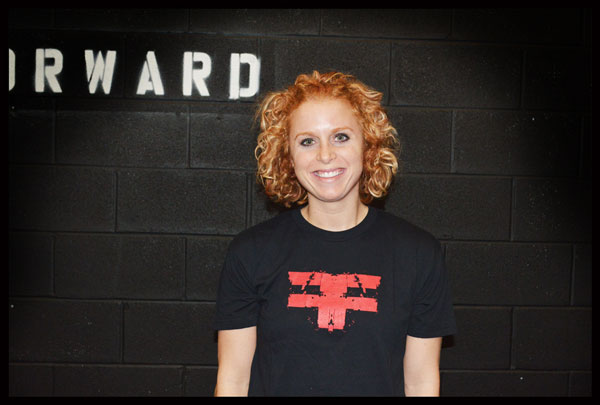 Background:
Competitive Runner for over 5 years
High School Track & Field Coach
Personal Trainer for over 2 years
Group Fitness Trainer for over 2 years
Strength and Conditioning Coach for middle school, high school and college athletes
Member of the Dick Pond Fast Track Racing Team (Schaumburg)
Accomplishments:
2011, 2012, 2013, 2014 Quad-City Times Bix 7 Finisher
2011, 2012, 2013 Quad Cities Half Marathon Finisher
2012 Christie Clinic Illinois Marathon Finisher
2013 Tough Mudder Finisher
2013 Quad Cities Triathlon Finisher
2014 Dam to Dam, Iowa's Distance Classic Finisher
Shannon Flanagan
Contributing Writer | Certified Personal Trainer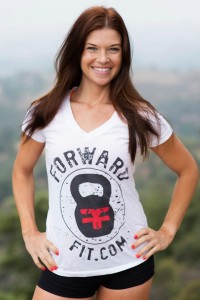 Shannon Flanagan strives to make her clients' dreams come true. Shannon understands that each client is an individual with different desires and motivations. She tailors each program to fit her client's goals, fitness level, and schedule.
Being an elite athlete from a young age, Shannon had always been aware of the importance fitness played in competitive sports. However, after taking a kickboxing class in college, Shannon realized that in order to truly live a happy life, fitness needed to be a lifestyle.
Shannon earned her personal training certificate through NESTA and began training at XSPORT Fitness in Downers Grove, Illinois. Since then, she has completed AFFA and NETA certifications to teach fitness classes. She is, also, certified in cycle and yoga while working towards a certification in nutrition. In addition to personal training, Shannon teaches body sculpting, yoga, spin, treadmill/strength, and bootcamp classes.
In 2008, Shannon moved to Los Angeles, California to work with some of the top trainers in the fitness industry. She has taught fitness classes at CRUNCH GYM in Hollywood, Aquila Fitness on the Yahoo.com campus, Pulse Fitness Studio in Sherman Oaks, and CorePower Yoga in Sherman Oaks. While in California, Shannon has worked with all types of clients ranging from T.V. personalities, ironman competitors, to stay-at-home moms. The fact that her clients continue to re-up for her sessions is a testament to the personal relationship Shannon cultivates. Shannon feels her greatest professional reward is seeing the joy her clients experience with each goal they achieve.
An active, healthy lifestyle is how Shannon lives her life. Sharing her passion with the world is what drives her to be the best.
-Shannon Flanagan
CPT
Carla Schuit
Registered Dietitian with a Certificate in Weight Management and a Masters in Public Health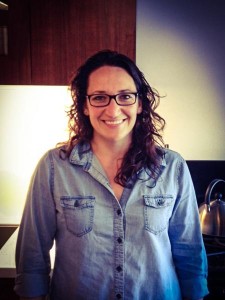 A Registered Dietitian with a certificate in weight management and a masters in public health She has spent her career helping people achieve their health goals. Working with dialysis, weight loss, rehab, eating disorder, sports performance and diabetic patients. She has a passion for food, nutrition, metabolism and exercise.