Bill Waltzek
President and Owner of ForwardFit | Certified Personal Trainer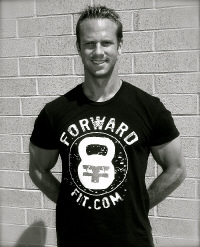 Bill has a great passion for fitness and learned at a young age the importance of living a healthy life. He modeled his own personal exercise based on the likes of Arnold Schwarzenegger and the golden age of bodybuilding. After being certified as a personal trainer in 2006, Bill got a job at Xsport Fitness in Downers Grove, Illinois and worked there for 3 years, learning about functional training. He continued his education by implementing strategies from such great companies as Athletes Performance, IHP, Art of Strength, Functional Movement Screens and many more.
In 2009, Bill started his own company, Forward Fit, Inc and has been helping clients get in the best shape of their lives ever since.
It takes a lot of discipline and determination to achieve great results and ultimately it is the client's responsibility. But Bill's techniques, charisma and his extensive knowledge and passion makes the workouts fun, challenging, and a bit different each time.
Bill holds a bachelor's degree in Advertising and a minor in Marketing from Bradley University in Peoria, Illinois.
Bill is certified as a Personal Trainer by the American Council on Exercise, International Youth Conditioning Association Kettlebell, Functional Movement Systems (FMS) certified and CPR and AED certified through American Heart Association.
Bill will help you:
Assess your physical condition and track changes
Set goals
Review a nutritional plan and learn better eating habits
Learn proper strength training technique
Improve endurance
Find motivation
Improve your appearance
Feel better
Improve your health
Gain muscle and lose fat
Tone up
Improve mental alertness
Reach your goals
I look forward to helping you achieve your goals!
-Bill Waltzek
President of ForwardFit | ACE | CPT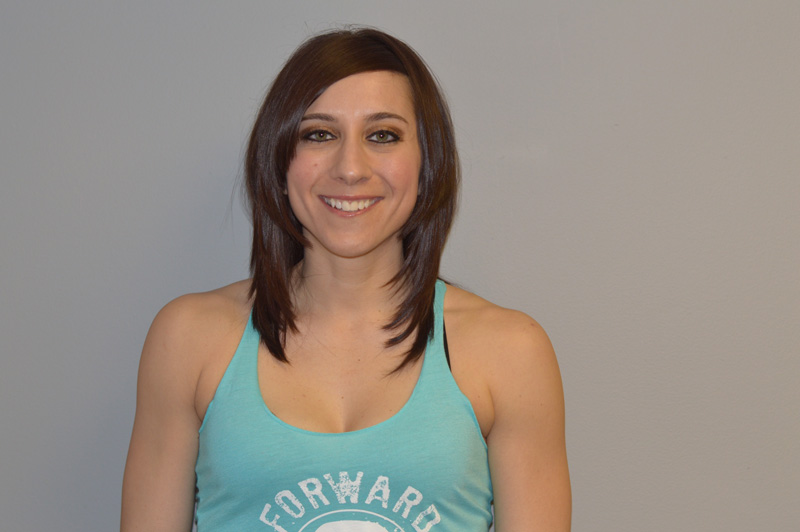 ---
Krista Kubielewicz
Power Pump Instructor
Krista became a certified group fitness instructor in 2013 and teaches Power Pump at Forward Fit. She enjoys motivating members in class because there are options for all levels of fitness. Krista has also been a long distance runner for 16 years and enjoys fitness boxing.  She is currently working on the Certified Personal Trainer certification through the American College of Sports Medicine. Along with her strong passion for fitness, she values overall health and has undergone extensive training in anesthesia. Krista graduated from Rosalind Franklin University of Medicine and Science with a Master of Science in Nurse Anesthesia and practices as a Certified Registered Nurse Anesthetist. Her motto is to always be a warrior against sedentary lifestyles!
---
Sam McMahon
Yoga Instructor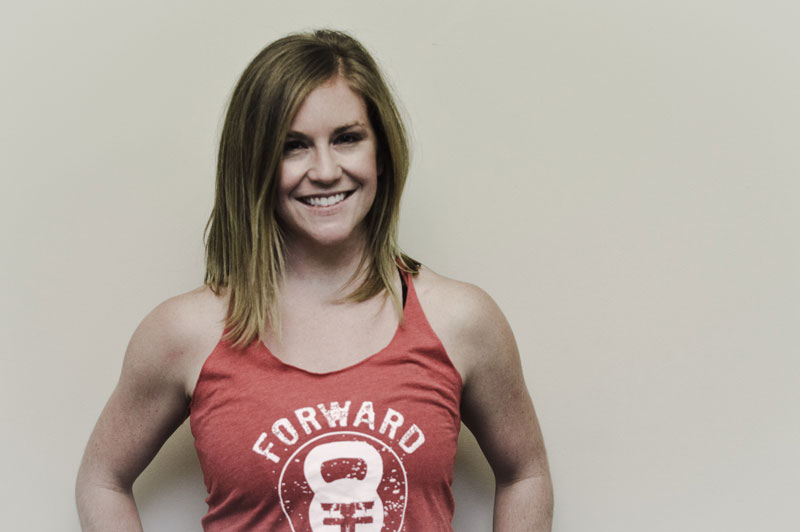 With a background in gymnastics and dance, Sam has a passion for movement. She believes all movement, large and subtle, is the body's way of communicating. Sam identifies as an outdoor enthusiast, and whether she's skiing down a mountain, running through trails, riding her bike, or hiking with her dog, she loves discovering new ways to incorporate body awareness. Through her adventures, Sam has found many ways to be strong. She seeks to integrate what she's learned into her classes, so students can find, grow, and develop their own individual strengths. Sam aspires to teach strength through struggle, comfort in the uncomfortable, and that the boundaries of yoga, fitness, and growth are limitless.
Kelley Dumas
Yoga Instructor – Woodfield Preserve
In 2009, Kelley began her personal journey with yoga after trying other workout methods and still feeling that something was missing. The philosophy of yoga and of it being a practice of continuous growth really resonated with her. As she began to explore yoga, the positive effects filled those missing areas in her life and she fell in love. After just a few classes she was hooked, and since then she has continued to educate herself.
Kelley was trained in a hybrid of Hatha, Vinyasa and Ashtanga. She further studied Vinyasa flow, anatomy, meditation and breathing techniques.
Kelley is passionate about yoga and believes in its benefits. Her goal is to create a comfortable environment for students that meets them where they're at, gives them what they need, and supports them into feeling successful after each session. She teaches a wide variety of classes and the ultimate goal is always to smile and laugh ourselves into new poses and accomplishments. The best part of yoga is that one is always learning and overcoming obstacles. These obstacles make for a stronger mind, body and spirit, and that excites her!
Kelley is also certified to teach Spin and Kettlebell. She holds a degree in Psychology from Illinois State University and has training in Nutrition Counseling as well.
---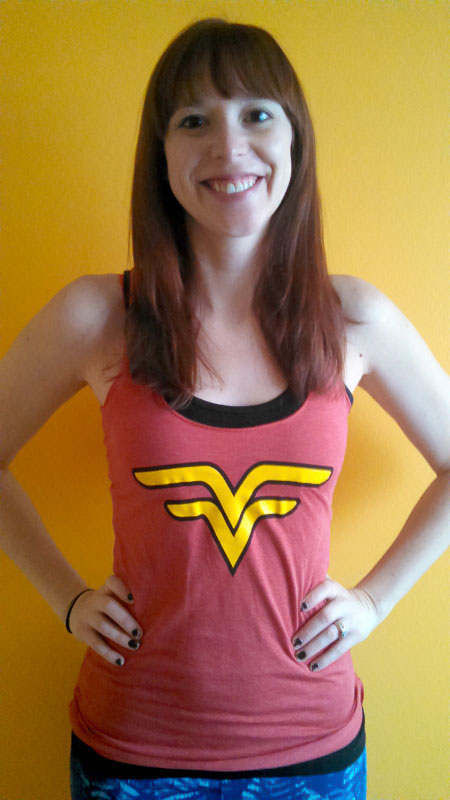 ---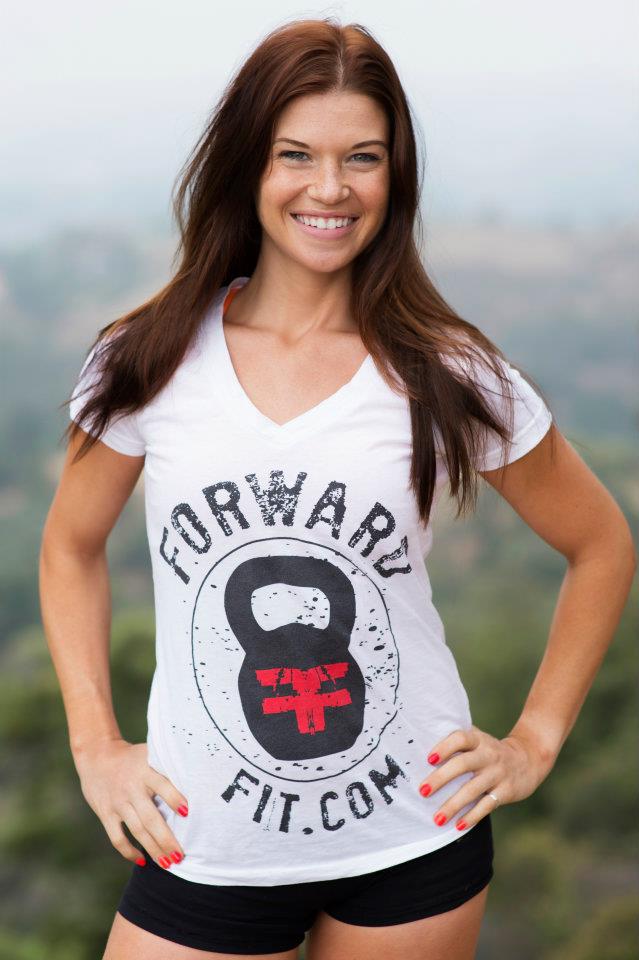 Shannon Flanagan
Contributing Writer | Certified Personal Trainer
---
Shannon Flanagan strives to make her clients' dreams come true. Shannon understands that each client is an individual with different desires and motivations. She tailors each program to fit her client's goals, fitness level, and schedule.
Being an elite athlete from a young age, Shannon had always been aware of the importance fitness played in competitive sports. However, after taking a kickboxing class in college, Shannon realized that in order to truly live a happy life, fitness needed to be a lifestyle.
Shannon earned her personal training certificate through NESTA and began training at XSPORT Fitness in Downers Grove, Illinois. Since then, she has completed AFFA and NETA certifications to teach fitness classes. She is, also, certified in cycle and yoga while working towards a certification in nutrition. In addition to personal training, Shannon teaches body sculpting, yoga, spin, treadmill/strength, and bootcamp classes.
In 2008, Shannon moved to Los Angeles, California to work with some of the top trainers in the fitness industry. She has taught fitness classes at CRUNCH GYM in Hollywood, Aquila Fitness on the Yahoo.com campus, Pulse Fitness Studio in Sherman Oaks, and CorePower Yoga in Sherman Oaks. While in California, Shannon has worked with all types of clients ranging from T.V. personalities, ironman competitors, to stay-at-home moms. The fact that her clients continue to re-up for her sessions is a testament to the personal relationship Shannon cultivates. Shannon feels her greatest professional reward is seeing the joy her clients experience with each goal they achieve.
An active, healthy lifestyle is how Shannon lives her life. Sharing her passion with the world is what drives her to be the best.
---
Carla Schuit
Registered Dietitian with a Certificate in Weight Management and a Masters in Public Health
---
A Registered Dietitian with a certificate in weight management and a masters in public health She has spent her career helping people achieve their health goals. Working with dialysis, weight loss, rehab, eating disorder, sports performance and diabetic patients. She has a passion for food, nutrition, metabolism and exercise.