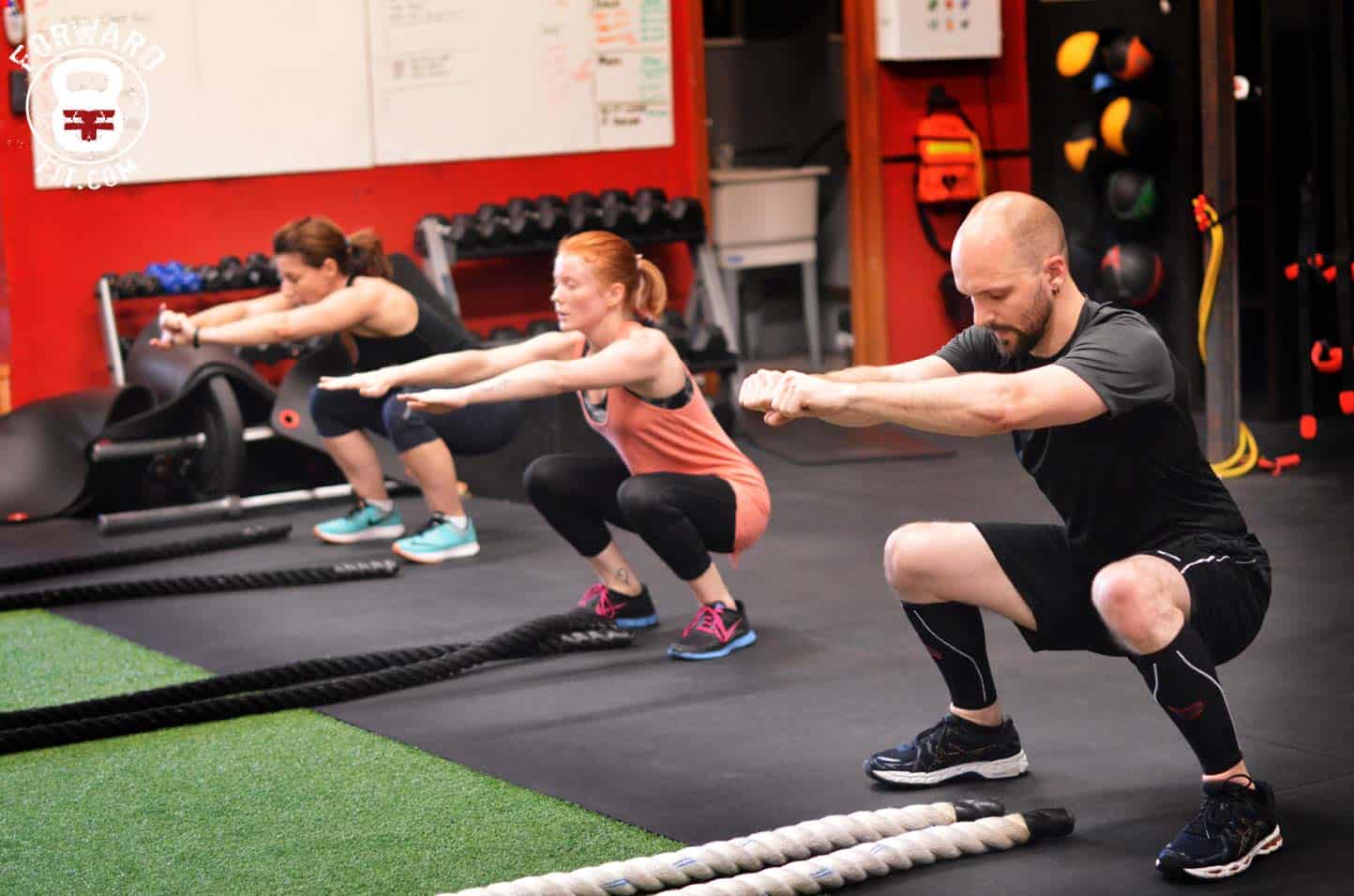 Tabata training was developed by Dr. Izumi Tabata in Japan while working with Olympic athletes. The principles developed through Dr. Tabata's research involve improved aerobic and anaerobic conditioning through 4-minute intervals of 20 seconds of all-out work followed by 10 seconds of recovery.
These principles are put to the test during ForwardFit's Total Body Tabata. Members will perform Tabata intervals at max effort throughout the workout that will engage every part of the body.
Make sure you bring a towel to this one because you will sweat!
Total Body Tabata classes available at: